The Health Collective's mission is to raise awareness and share credible information on Mental Health and Mental Illness from an India lens, with original reportage, stories of lived experience, expert columns and comics. Till date we have ~300 stories, and more than 200K uniques on our site, as well as a vibrant, lovely community and tribe that is only growing by the month.
Our aim is to keep this information free, accessible to all and to help move the needle on these vital conversations in India, expand into non-English languages, create more video content, and collectively work to defeat the stigma. It starts with each of us.
We don't commission or pay for first-person stories, but we do pay all contributors for columns, art and comics, except those who waive their fees. So far we have been privately funded (think savings accounts) and have had costs defrayed via content syndication and via the Mindscape book series published by Simon & Schuster India.
No guilt-tripping or emotional appeals — if you have the time, inclination and if you value what we have been doing at The Health Collective, do help us stay sustainable and allow us to continue to commission original reporting and comics!
ALSO READ: More on the Health Collective in The Press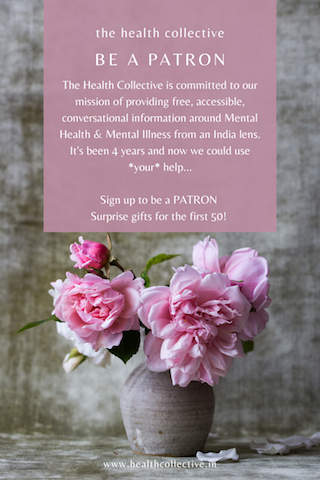 Be a Patron
Scan the QR Codes in the main image or click on the links below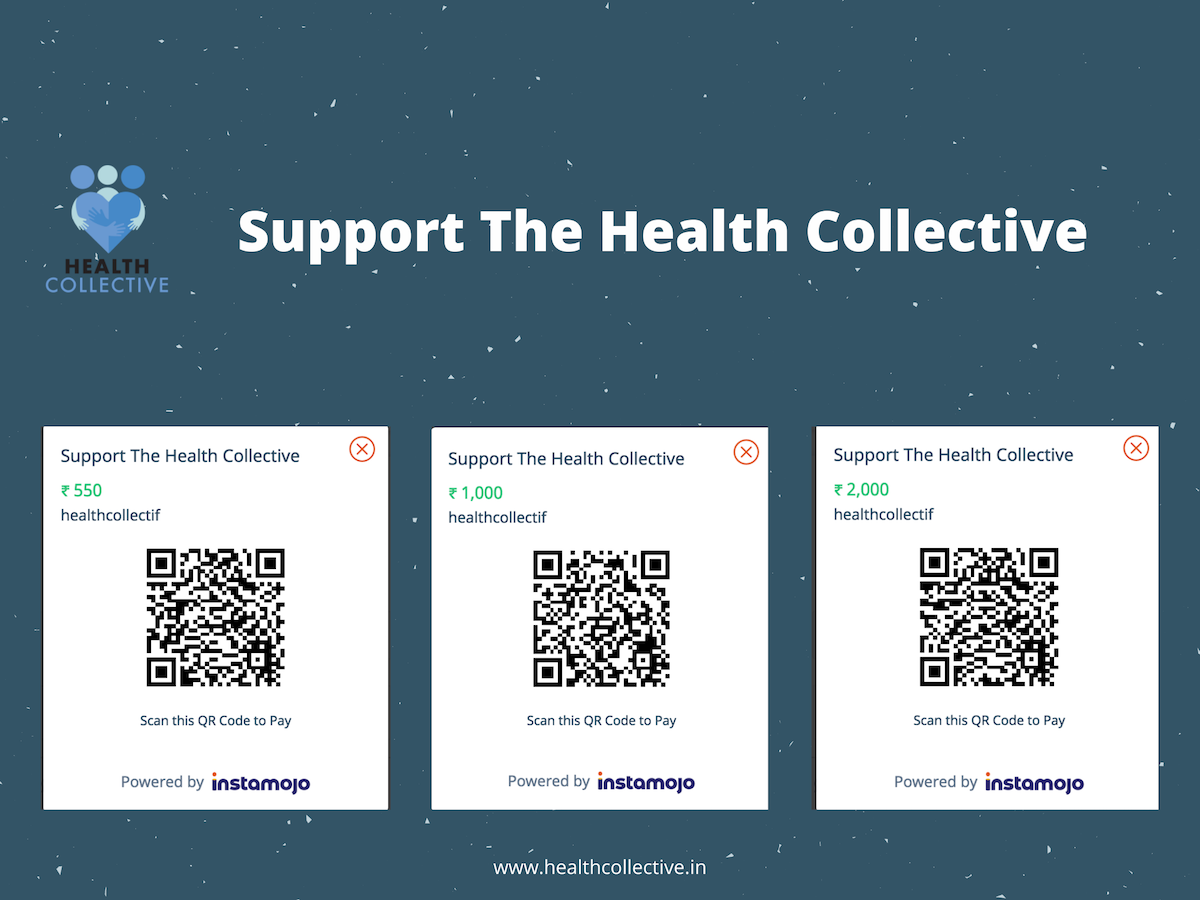 Suggested Amounts:
Note: For Indian residents only; This is via Instamojo, which charges a convenience fee per payment; Please email us if you'd prefer to do an online bank transfer instead
What's in it for you?
The Health Collective is now under partnership firm The Collectif
*Reach out to Amrita and Abhishek (E: team@healthcollective.in) via email for more
Or leave a comment below!
ALSO SEE: